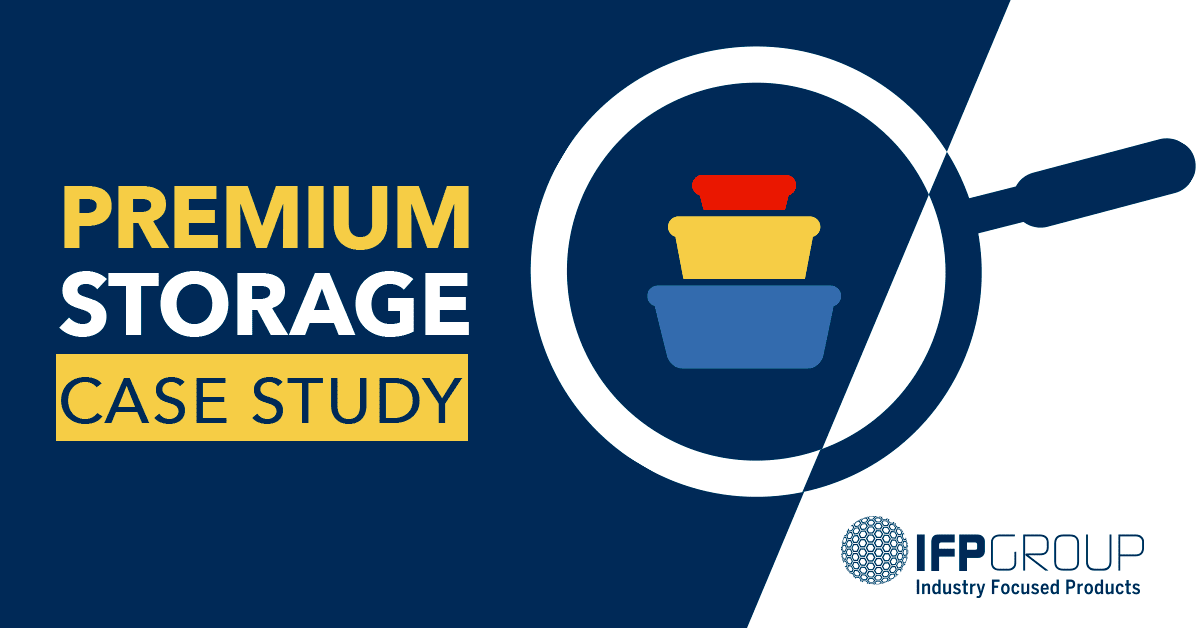 Facing a dilemma of what to do with your Little Garden seedlings? How about making some "Big" Little Gardens?  One of our clients did just that with a couple of our 52 litre stack and nest crates. He built a timber frame with the help of his nephew and some left over timber (yes he is handy) and created a useful and versatile garden, not to mention one that is easy on your back as no heavy bending is required. Drill a few holes in the bottom of the crates and sit them into the frame.  It's also a great way to upcycle old timber by bringing new life to it.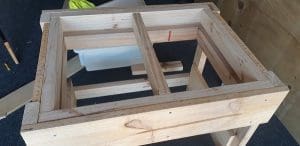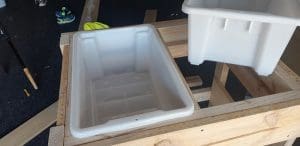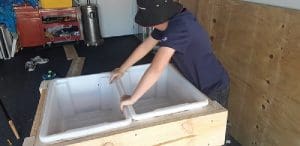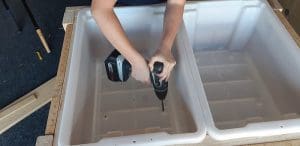 The stack and nest crates can be lifted out and changed if you decide you want to relocate your gardens to another area in your yard and start with some new varieties in your Big Little Garden. There are options for different sized crates – 32 litre, 52 litre and 68 litre and these are even available in recycled plastic. Fresh herbs and vegetables anyone?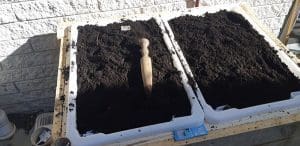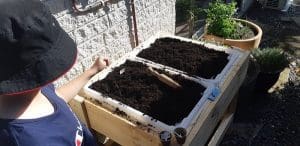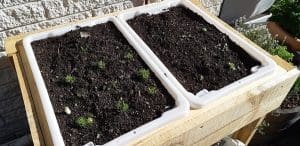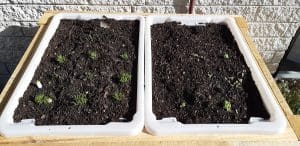 Or for some supersized  gardens check out another customers creations, inbuilt into their deck. They have used the 345 Litre Transit Tub and constructed these into their deck to create herb and decorative gardens. How amazing are these going to look once they are established?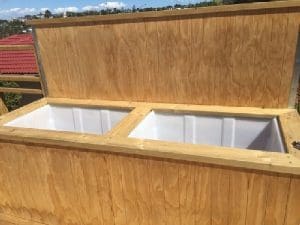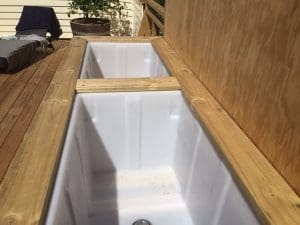 Don't forget  to make some drainage holes. You can drill holes in the bottoms of the bins or add a drain such as the one in these pictures. The large volume bins are available in a range of sizes to meet your specific needs and requirements.
So next time you are creating a wonderful wilderness garden, don't forget to check out our range of bins, perfect for setting up boundaries for your gardens to keep them all under control and looking amazing!