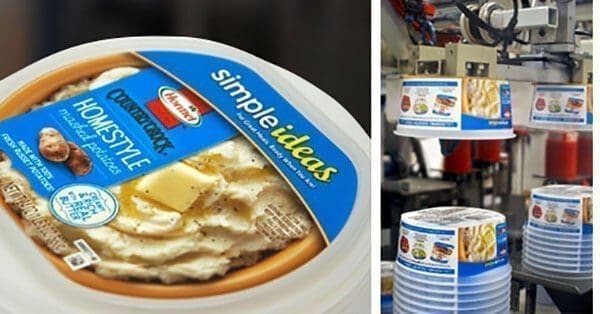 In-mould labelling Auckland has the potential to take your product to the next level. While you already understand so much of your brand. Product marketing revolves around creating eye-catching, informative and relevant packaging. Therefore high-quality graphics for in-mould labelling is perfect to maximise your shelf appeal.

In-Mould Labelling Auckland for High-Quality Packaging
IFP Group has invested in a state-of-the-art model in-mould labelling equipment. We are now ready to help your business design and deliver the best quality packaging we've ever produced. Also, we would like to share a few ideas about how you can make the most of our new technology.
First of all, here are a few of the benefits of in-mould labelling Auckland. This can get your development team's juices flowing.
• Greater coverage: Instead of working out how to fit all your information and decoration on to a small adhesive sticker, you can now use the entire container as your canvas.
• Hard-wearing: The label is fused into the plastic container's wall and lid. So, it is far less likely to be damaged, fade, be smudged or stained and it cannot be removed.
• More efficient: In-mould labelling means your container and label are manufactured together. This is cutting down on time, expense, and the need for extra machinery to carry out the labelling.
• Easier on the environment: In-mould labels are recycled in the same way as the polypropylene that goes into the containers. Due to this, there's no need to consider different processes when constructing your business's environmental policies.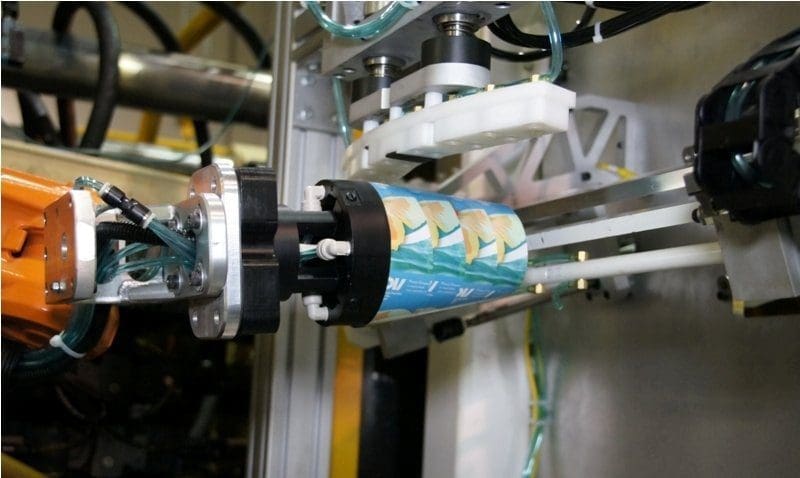 6 Great Ideas how In-Mould Labelling Auckland Can Help You
It is time to get your designers and creative team thinking about how you can use in-mould labelling. So here are a few starting points:
1. Clear information: If you have spent years despairing that your message isn't getting across on your labels, then in-mould labelling will be the answer. Display ingredients, information about the product and from bar codes. As a result, your customers will now be able to get access to clear, legible and understandable wording on your packaging. And most noteworthy, you can put that information wherever you choose. This will help you have greater coverage and potentially larger point sizes and clearer fonts to choose from.
2. Bright photo-quality images: This is always the part that your creatives will like. You have the ability to use bold, colourful and intricate designs. So there is nothing to worry about. They won't up spoiled in transit, fade through the handling or the filling process, or become stained before the containers reach the shelves. Whether you choose to represent your product, your brand story or your own styling, now you can trust that what is dreamt up on the drawing board is what your customers see in the stores.
3. Combination of coverage and clear: You don't have to cover 100% of your packaging just because we offer the opportunity to do so. Having a window through the package for the customer to see your product helps customers gauge quality so they understand the product. Consequently, it is giving you a point of difference over competing products on the shelves.
4. Time to consolidate marketing and packaging: Making an investment in packaging that uses in-mould labelling is worth it. The graphics and design that go alongside offer the perfect opportunity for a 360-degree appraisal of how well your current marketing and packaging is performing. Although a complete redesign isn't necessary. So you may probably decide that the potential for brighter, clearer and bolder packaging leads to a rethink on how you sell your message and your brand.
5. Boutique and artisan appearance: Probably the biggest current trend in New Zealand food production is a boutique or artisan appearance. While ties in with the rise of farmers' markets, small producers and customer preference to know where their food is sourced. Being able to tell your story clearly over the whole container helps provide that artisan experience. While strong graphics can tie in with that local, New Zealand-made narrative.
6. Time to call in the experts: IFP Group's driving ambition is to be able to help Kiwi businesses thrive. Also, this is why we have invested in a means to help large and small companies access technology. Your business probably doesn't have a creative team. If you are still considering how to launch a product, new line or even company, we can work with you. Most of all, we can help you! Let us customise your product or find the right designers to make the most of your branding. Our own team of specialist product developers can work alongside you to determine the right type of packaging to suit.
Contact us for more about our In-Mould Labelling
In conclusion, for further information about our featured products, get in touch with IFP Group using our online contact form below or call our office at 09 636 9193. You can also visit our office and Showroom in Penrose if you would like a demo of our products. Feel free to also use our customer support chat service in the bottom right corner of your screen. Most noteworthy, follow us on Facebook and Google My Business for our latest products and NZ Manufacturing updates. Also, read about How IFP Group Can Meet Your Practical and Budget Requirements.
Oops! We could not locate your form.