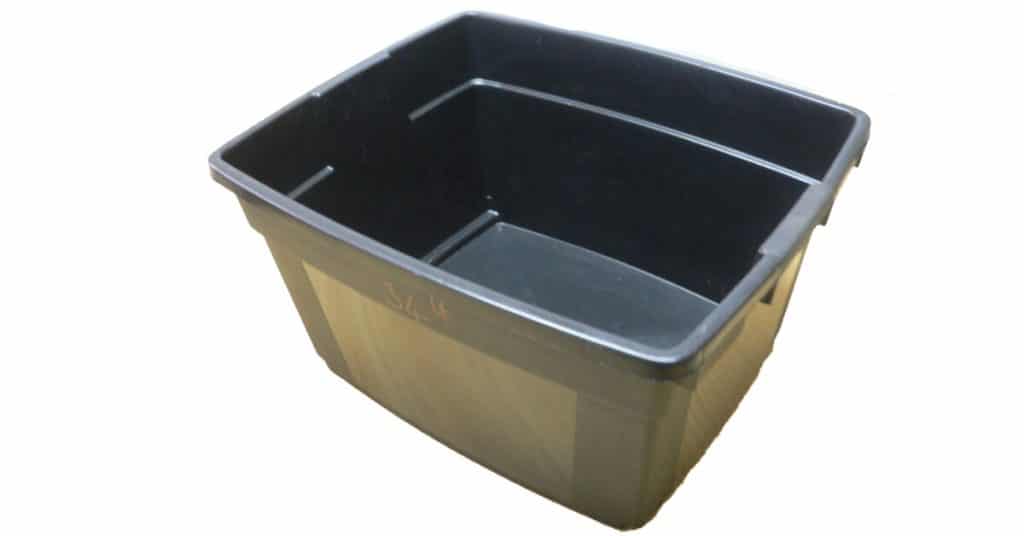 Our recycled enviro-crates and bins are great for storage and have a minimal impact on the environment. Our Enviro-Crate range of recycled materials handling crates have been in big demand by a wide range of industry sectors since we introduced them. They are tough, fit the bill for all manner of storage, transport and handling uses, and come with the added bonus of having a minimal impact on the environment.
As one of our biggest sellers, here are just a few of the reasons why we know our customers love them and keep returning to IFP Group for more enviro-crates.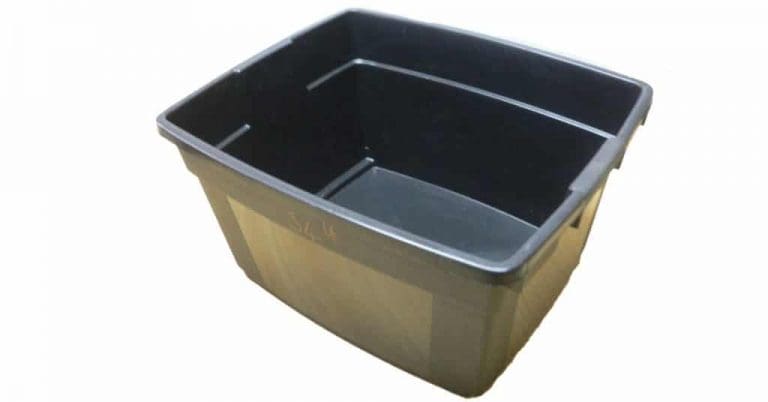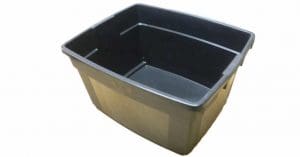 1. GECA Certified Enviro-crates
Because the Enviro-crates have been certified by Good Environmental Choice Australia (GECA) our customers can be sure that they have minimal impact on the environment. They are 100% recycled and 100% recyclable meaning that businesses understand they are keeping plastics out of landfill while also creating a future-proof way to ensure these crates don't become a burden on the environment at the end of their working life.
2. UV-stabilised Enviro-crates
Because the Enviro-Crate range is UV-stabilised, it is among the most durable on the market. The crates as hardwearing, long-lasting and made from foam-filled recycled Polypropylene (PP) making it ideal for any business looking for an alternative to industry standard materials handling crates.
3. Industry Standard Enviro-Crates
The Enviro-Crate range includes the industry standard stack and nest crates (which help protect goods in storage from crushing or damage and allow the most efficient use of storage space), nesting crates (that can be stored away in minimal space when not in use) and lids to prevent loss or damage, 28-litre and 34-litre storage bins.
4. Perfect for a range of Companies
The 34-litre and 68-litre Enviro Security Crates are perfect for relocation, archiving and document storage companies. These crates have an internal hanging rail ideal for hanging files and feature a hard moulded exterior which is stackable, ensuring maximum usage of your office or archiving space. When empty our crates can nest up to 68 units meaning they take up minimal storage space.
5. An affordable Solution
Although the recycled Enviro-crates are non-food grade, they do offer a significantly cheaper option for non-food industries who require sturdy design without sacrificing quality.
6. Compatible with Enviro Skates
The Enviro crates can also be matched with the Enviro Skate range which feature heavy duty castors for easy handling, two-brakes as standard for added safety and rounded edges to minimise "bump" damage.
7. Ergonomic Design
The sizes, specifications and skates fit well into any business's health and safety planning by providing a range of options for individual and light handling as well as bulk storage and handling. Ergonomic designs mean all crates and bins are also comfortable when handled.
8. Appeal to Environmentally Conscious Consumers
Natural Marketing Institute (NMI) research showed that knowing a company is mindful of its impact on the environment and society makes consumers 58% more likely to buy their products or services and are willing to spend up to 20% more on environmental sound products and services. According to the BBMG Conscious Consumer Report, nearly nine in ten Americans are more likely to buy from companies that manufacture energy efficient products (90%), promote health and safety benefits (88%), support fair labour and trade practices (87%) and commit to environmentally-friendly practices (87%), if products are of equal quality and price. Even small changes made around a business can help market your products and services to these "conscious consumers".
9. Appeal to Environmentally Conscious Staff
As well as boosting customers, having a strong, visible environmental policy can help retain a strong workforce. A 2007 survey by Adecco, an international HR company, found that 52% of employed adults feel their companies should do more about the environment.
Get in touch for more information
For more information on how IFP can find the right product in our Enviro-crate range to suit your business, contact us on 09 6369193, call in to our Auckland office at 327A Neilson St, Penrose, email us at sales@ifpgroup.co.nz or via our website.
Oops! We could not locate your form.
Connect with IFP Group on Facebook, Google+, LinkedIn, and Twitter.