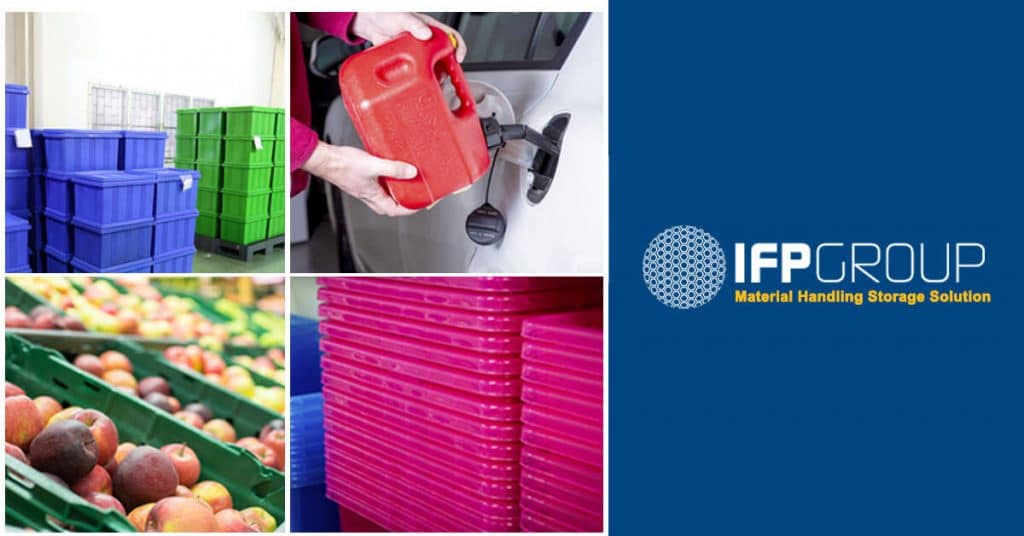 IFP Group has a number of hands-on materials handling equipment solutions that can help the smooth running of your company. Although your business may well need some pretty heavy-duty equipment to help shift pallets, tubs, pails and crates around, there are always times when you need something more hands-on.
IFP Group has spent years working alongside Kiwi businesses and understands that having the right equipment to handle loose materials and liquids is just as important as having the right containers to store and transport your products.
When working with loose products it is important that:
Products are made with from the right material for the job: from food-grade materials to materials that won't corrode when in contact with chemicals, or chip or flake when handling rough products.
Products are ergonomically designed so constant use by staff is comfortable and conforms to current health and safety legislation.
Products are sturdy and well-constructed to minimise the risk of spillage or breakage, either of which could lead to contamination of the product.
Products are available when you want them so you don't have to keep stocks in reserve.
Products can be ordered from your regular materials handling team so you don't have to go searching around different suppliers.
From precision-handling when you need to measure out specific amount of a material to robust items that help you get the job done quickly, IFP Group has a number of materials handling equipment solutions that can help the smooth running of your company.
Materials Handling Equipment: Shovels
We've literally had our polypropylene shovels run over by trucks and they still don't break! They're UV stabilised, HACCP coloured and made from a food grade material so you can use them for shifting bulk food items, and they're designed to carry a large capacity (350mm wide scoop) so you can get the job done fast.
The shovels are one of our big sellers because, unlike traditional wood and metal shovels, they are light and will never rust, flake or corrode. And because they come in six colours (white, red, blue, green, yellow – even hot pink!) they're perfect for businesses that need to keep specific tools in specific areas to prevent cross-contamination. We can even brand them with your corporate logo.
Some of the uses our customers have found for the shovels include: workshop clear ups, bulk food handling, grain and agricultural uses, shifting snow, loading ice in the fishing industry, moving bark scoria in the horticulture industry.
Materials Handling Equipment: Measuring Jugs and Cylinders
Liquids can provide headaches for businesses when it comes to handling. Although storage can be simple, moving or handling liquids can easily lead to spillages, contamination or health and safety risks.
Our customers have found uses for our measuring jugs and cylinders in agriculture, commercial baking, hospitality, laboratories, medical, clinical, industrial and domestic environments.
Materials Handling Equipment: Scoops
Like our polypropylene shovels, our scoops were designed to be sturdy and provide a perfect solution for a single use – but, also like the shovels, our customers have found them to be useful throughout a range of different industries.
From a design point of view, they are the perfect fit for use. They come in one and two litre sizes, the same six colours as the shovels (yes, we'll do hot pink too!), have a flat front edge to help get the last items out, and are easy to store because they have been moulded so they stack inside each other.
Although the initial reason for creating the scoops was to handle dry feed in agriculture, our customers have also found uses for them in horticulture, the fishing industry and a number of other industrial environments.
Contact IFP Group For More Information
For more information on how IFP can find the right materials handling product to suit your business and customise it to specific requirements, contact us on 09 6369193, call in to our Auckland office at 327A Neilson St, Penrose, email us at sales@ifpgroup.co.nz or via our website.
Oops! We could not locate your form.
Connect with IFP Group on Facebook, Google+, LinkedIn, and Twitter.