$77.90 excl. GST
• Comes in different colours for waste identification
• Made from High Density Polyethylene
• Great size to move around
• Tough to most solvents
• Colour combinations lid/base on request
Colours
Black, Blue, Red, Dark Green, Nature Green, Yellow, Natural, White, Orange, Purple
Material
High Density Polyethylene (HDPE)
If you need waste control the then wheelie bins can give you this. Available in different colours you can use this to control different waste elements. The 120 Litre wheelie bin is not limited to just waste control they can be used for material handling of products or goods. Having a flip lid is great to control contaminants and in processing and manufacturing the raw materials can be stored in the wheelie bin when not used and then wheeled to position when required. Manufactured from UV resistant HDPE this bin offers excellent longevity.
We can make up any combination of lid/base colour. If you'd like a combination not listed on our website, please contact us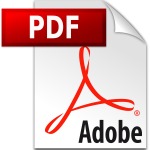 Wheelie_Bin_120_Litres_Dimensions.pdf
Only logged in customers who have purchased this product may leave a review.