$84.50 excl. GST
• Large 240 litre volume
• Can be used for material storage
• Movement is simple even when full
• HD Polyethylene
• Colour combinations of lid/base on request
Colour
Black, Blue, Red, Dark Green, Nature Green, Yellow, White, Purple, Natural, Orange
Material
High Density Polyethylene (HDPE)
If you need serious volume storage but still need to move the materials the 240L wheelie bin is hard to go past. Even at this capacity you can still move the bin around with ease. The IFP Group wheelie bins are designed to take the weight and if you simply want them for rubbish collection then this bin has the volume. Available in different colours this can be used as an identification system. This product is strong and being manufactured in HDPE it can take the knocks that happen in the day to day environment. The flip lid is well constructed and strong enough to take the impact of every day work. IFP Group has great options for storage and handling of materials so contact our team for more information.
We can make up any combination of lid/base colour. If you'd like a combination not listed on our website, please contact us.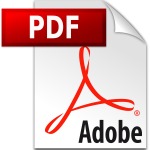 Wheelie_Bin_240_Litres_Dimensions.pdf
Only logged in customers who have purchased this product may leave a review.