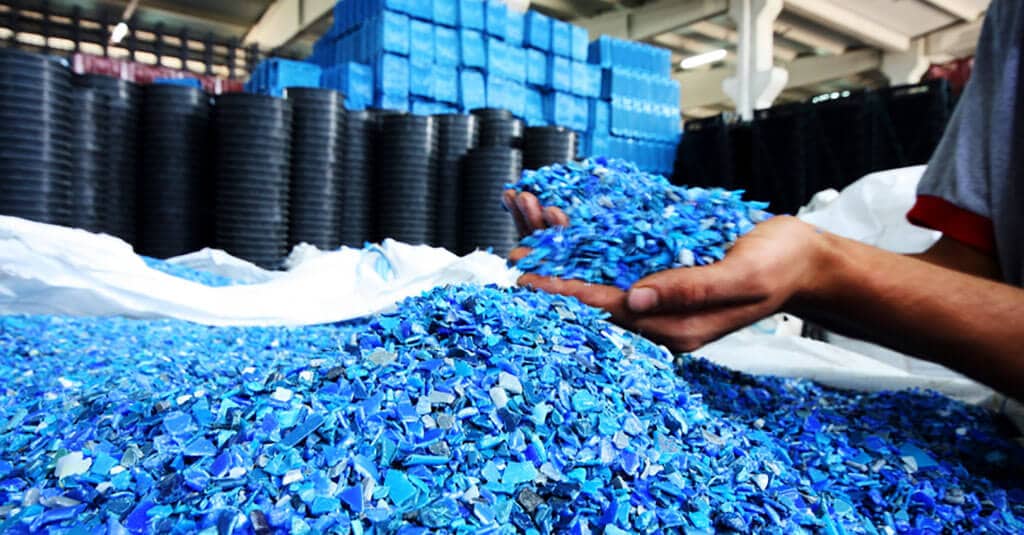 When you work in an industry like ours, it's important to keep at the forefront of all developments regarding recycling, reusing and saving waste. IFP Group is already committed to using recyclable plastics, reducing our wastage and re-using materials. We have a company recycling policy which is shared with all new employees when they start with us. At IFP Group, we are always on the lookout for new ways in which we can limit our effect on the environment. Here are just some of the latest stories we've spotted in the news that highlight new initiatives to reduce the impact of plastics on our environment.
Fuelling marine transport
Research is underway in the UK to determine whether recycled plastics can be converted into an alternative fuel to the Heavy Fuel Oil (HFO) currently used in industrial and marine engines used to power tankers and ferries.
The project is examining a product called Plaxx, which is made from residual mixed plastic waste currently not used by conventional recycling techniques, and which has similar constituents to crude oil. The research will test engine performance, exhaust emissions and engine wear although it's already known that Plaxx is low in sulphurr and othe contaminants.
Associate Professor Farid Dailami, who is leading the project, says, "This new fuel could have huge environmental benefits as an alternative to HFO currently used in marine diesel engines and industrial engines. Our research will compare the performance of this fuel with standard diesel fuel in order to gain data on how it performs and to ensure it won't damage the engine or cause harmful emissions or gases. The aim is to demonstrate to producers and users of these engines that Plaxx can be a viable alternative to HFO and to pave the way for commercialisation of Plaxx.
Wakeup call for Kiwi caffeine addicts
This story on stuff.co.nz shows exactly how important it is to understand exactly what is and isn't recyclable after it was revealed that most single-use coffee cups were ending up in landfill even though most people assumed they were recycled.
The issue is that the cups are lined with polyethylene, which must be separated from the rest of the cardboard cup before it can be sent for recycling. Only the lids can be recycled in New Zealand, provided they are separated from the cup.
Although no one has counted how many coffee cups are ending up in landfill each year, the numbers are potentially staggering: in Australia it's thought a billion cups aren't recycled and in the UK it's around 2.5 billion.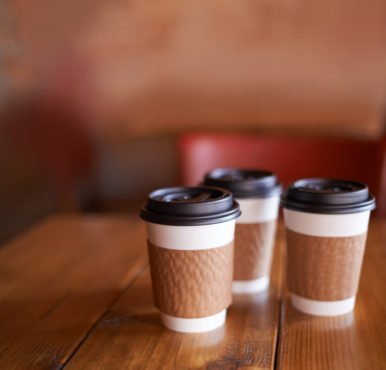 Building bridges
An interview on the Science Daily website with inventor Thomas Nosker revealed how he had converted waste plastics into a high-strength building material that could be used in similar applications to wood. Nosker told how his initial material was created by combining the high-density polyethylene used to make milk containers with the polystyrene used in McDonalds burger boxes to make a substance that didn't rot, didn't have to be treated with noxious chemicals and didn't suffer from insect or animal contamination.The material is already being used to make picnic tables, park benches, parking lot stops and railway ties – but is also strong enough to be used by the US military to build bridges on their bases around the world.
How to solve Auckland's housing crisis?
Ok, Auckland's bursting at the seams and we seem to be using more and more plastics everyday – so why not use one problem to help solve the other? This company in Colombia, Conceptos Plasticos, is using recycled plastics to create Lego-like blocks that can be sued to construct sturdy homes.
What's more, the company claims the blocks are fire-resistant, can resist earthquakes, are 30% cheaper than traditional building materials, and won't degrade for around 500 years.
Enquire Now with IFP Group
For further information about our featured products, get in touch with IFP Group using our online contact form below or call our office at 09 636 9193. You can also visit our office and Showroom in Penrose if you would like a demo of our products. Feel free to also use our customer support chat service in the bottom right corner of your screen.
Follow us on Facebook and Google My Business for our latest products and NZ Manufacturing updates. Also read about How IFP Group Can Meet Your Practical and Budget Requirements.
Oops! We could not locate your form.