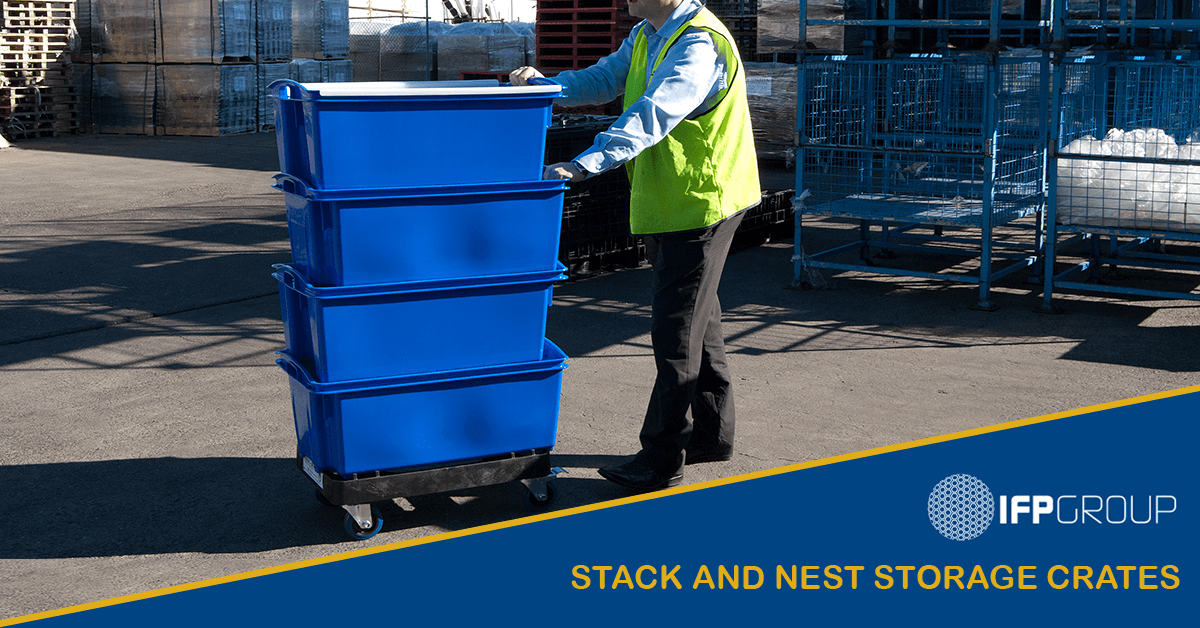 IFP Group has a range of plastic storage boxes to meet the needs of small to large businesses in New Zealand. Whether you are looking for light handling or bulk handling solutions. You will find everything you require on our website. Our full range of plastic storage boxes are versatile, adaptable, durable, and easy to clean. Learn about our full range of plastic storage boxes and how they can be adapted to meet your business requirements in our blog post.
Versatile Industrial Stack N Nest Crates Are a Must!
The stackable nesting crates are for clients who need to efficiently manage their available storage space. These are made from food grade plastic, available in various colours and have the option of corporate branding available. The standard stock colours are white, red, blue, yellow, grey and black. Download our catalogue for more information.
Plastic Storage Boxes are suitable for a range of Industries
Our range of plastic storage boxes are an excellent solution for industrial storage. We work with clients across a range of industries who require storage solutions for produce, warehousing, agriculture, and many other purposes. Our full range of light handling and bulk handling solutions can be ordered online or in person at our Auckland Office and Showroom.
Enquire Today with IFP Group For More Information
Get in touch with IFP Group if you require further information about our range of plastic storage boxes. Book a meeting with our team at our Auckland Showroom by using our online contact form, email us at sales@ifpgroup.co.nz, or call us at 09 636 9193. Make sure to download your copy of the IFP Group Product Catalogue for further information.
Stay up to date with the latest IFP Group news by following us on Facebook, Google+, LinkedIn, and Twitter.
Oops! We could not locate your form.