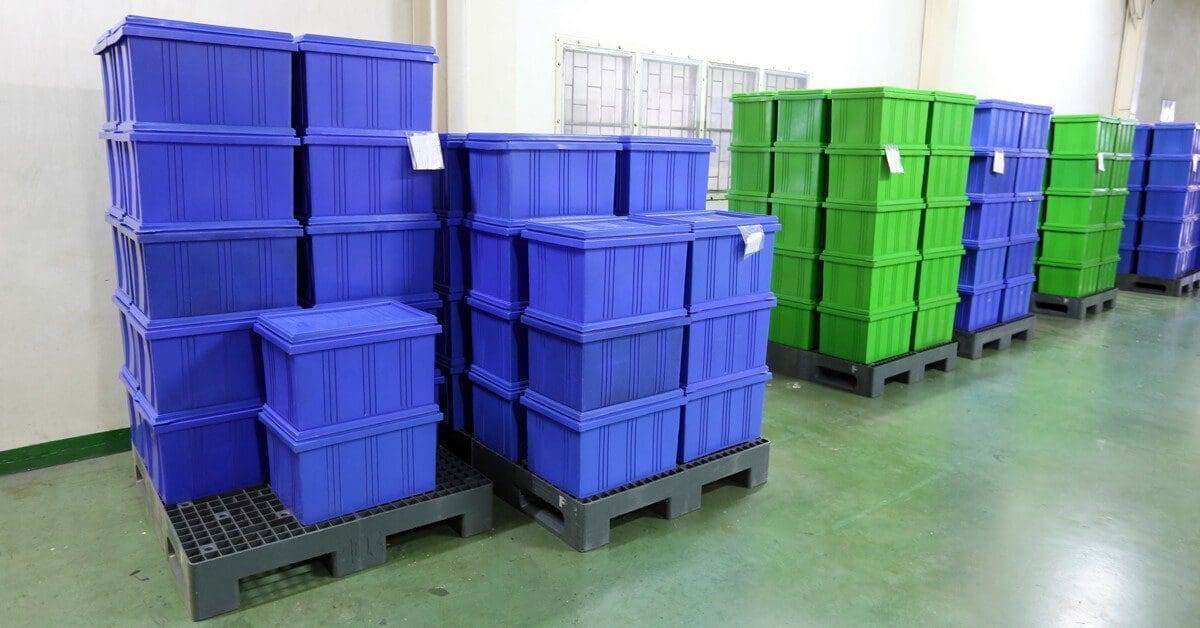 Need efficient storage solutions for your business? Here's our guide to plastic crates to help you save space, time, energy and money. Although having the right plan and keeping the books in the black are usually top of the list when it comes to setting up and running a business, some of the smaller decisions can also mean the difference between success and failure.
No matter how well organised a company is, the practicalities of storage, efficient use of space and moving products and equipment around are vitally important in helping save time, energy and money.
Plastic, wooden or metal containers have all been used over the years but only plastic crates combine the multi-use functionality of being easy to clean, resistant to corrosion and unaffected by moisture, smells, mould, pests and a range of chemicals including solvents, acids and fats.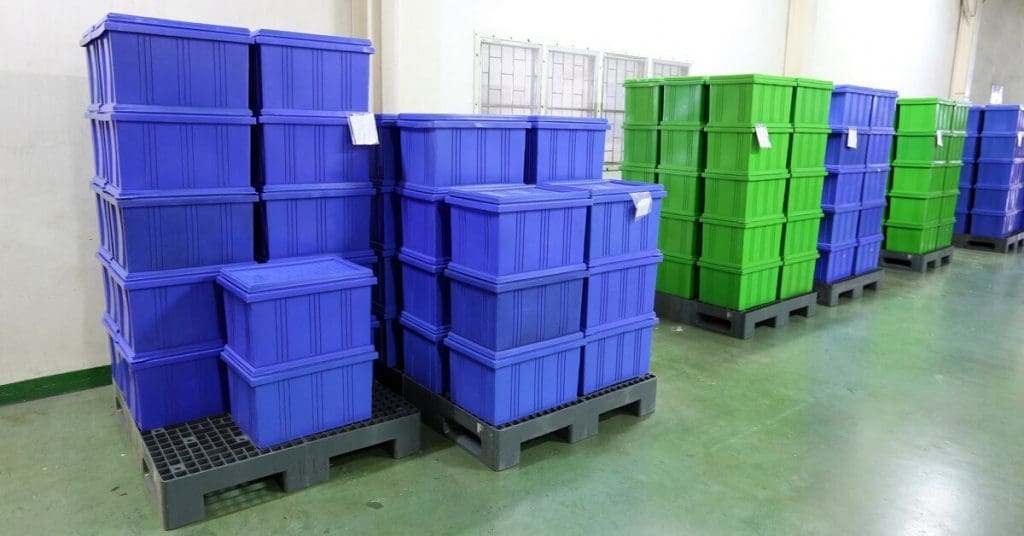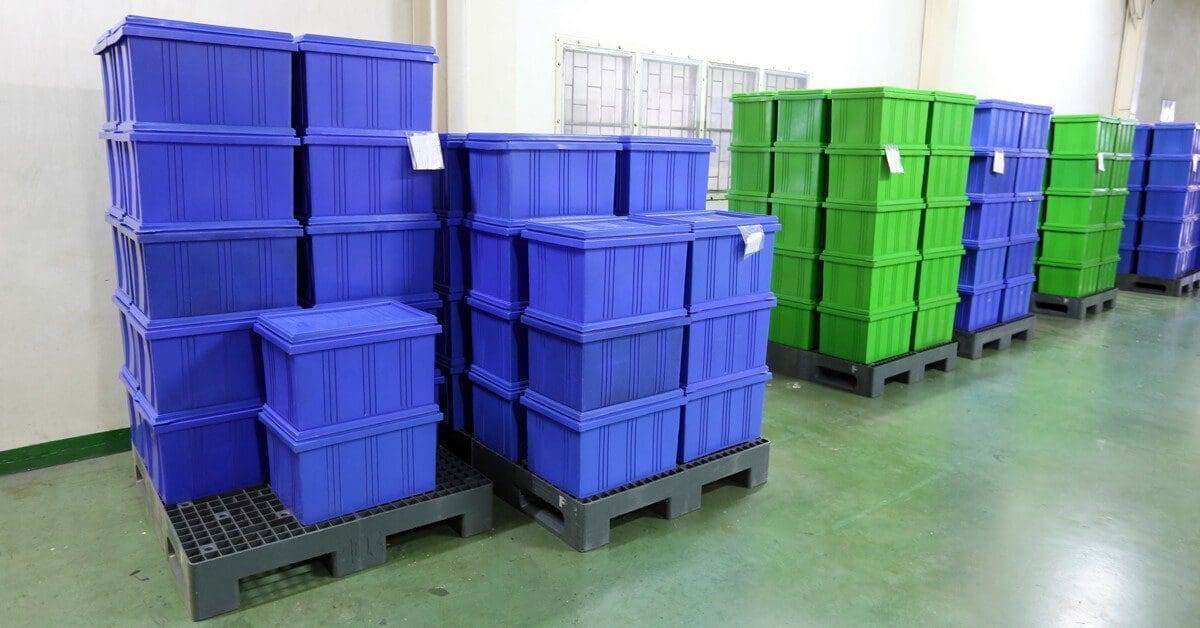 How to choose the right Plastic Crates
Because finding the right plastic crates for your industry and for your specific business needs can seriously impact your productivity, here's our guide to choosing the right type of plastic crates:
Buy Plastic Crates based on your Storage Needs
Most businesses need to run a well-organised workplace and that means having a system of equipment storage and handling whether that's of objects required for manufacture or maintenance, or data, samples and reference materials. Storage crates can be designed in a range of sizes and sturdiness to accommodate light or bulk handling requirements and can come with either loose lids to prevent spillage or loss, or lockable security crate features for sensitive documents or archives.
Consider Transportation when selecting plastic crates
Most industries will use specially functional plastic crates to transport their goods between locations or to marketplaces. Industry-specific designs include food-grade Polypropylene (PP) crates for use in food manufacture, horticulture or aquaculture, and bread and vented crates for fruit, vegetables, horticulture and other perishable grocery items.
Vented crates are also useful in the fishing industry as the drainage holes in the material allow water to drain through. It's vital in these industries that handling is hygienic, sturdy (to avoid wastage or contamination) and fits in with mechanised systems because the goods being transported are fragile. Other businesses that need to transport anything from documents to pharmaceuticals will require sealed crates.
Buy based off how you will move the Plastic Crates
When considering the right plastic crates for your business you also have to consider how they are going to be moved around and where they will be used. In areas such as large warehouses or on factory floors, you may have access to pallet-shifters or forklifts but in small shop storage areas, box-rooms and tight working areas, you must consider who will lift the plastic crates and how often they need to be accessed. Tote bins and Transit tubs that hold 345-litres will store a large amount of any product but will be tough to move – and may have health and safety implications for those moving them.
Skates and Smaller Crates are also a good alternative
Two alternative options are to choose skates to help shift heavy loads to ensure your plastic crates are sturdy enough to be stacked high without crushing or damaging what's inside them. By choosing smaller, sturdy, stackable plastic crates you might increase the amount of trips, but you make each journey more efficient by having it achievable by a single person. Choosing  plastic crates with ergonomically designed handles and well-fitting lids is also important if they are to be handled and lifted manually the majority of the time.
Efficient Warehousing is Crucial
Having the right amount of plastic crates means having enough to cope with peak demand – either spikes in manufacturing and deliveries, or times when you might need to store more products than usual. This means, inevitably, that a business is likely to experience times when they have a surplus of plastic crates in their possession – and it's important that these surplus crates don't cause their own hazards or reduce smooth production schedules. Nesting crates are designed to reduce storage space while being easy to access while foldable vented crates can be stored away easily in limited space.
Contact IFP Group for more information about Plastic Crates
For more information on how IFP can help create a tidier, safer workplace – as well as help you choose the right plastic crate for your business needs – contact us on 09 6369193, call in to our Auckland office at 327A Neilson St, Penrose, email us at sales@ifpgroup.co.nz or contact us through our website.
Oops! We could not locate your form.
Connect with IFP Group on Facebook, Google+, LinkedIn, and Twitter.