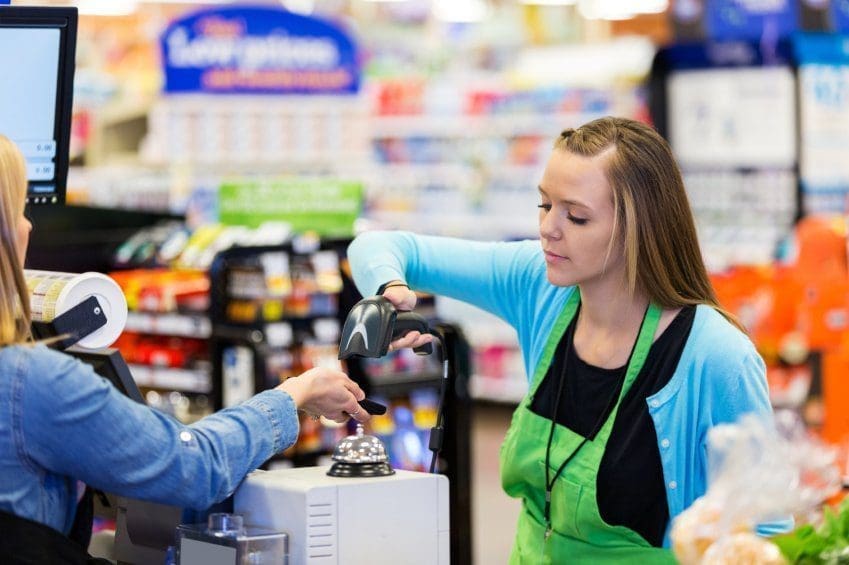 February is traditionally that time of year when the gloss starts to come off all those great intentions made at the end of last year – especially when it comes to business resolutions for small and medium-sized companies.
Because New Zealand's summer means staff are still enjoying spells of annual leave and there's still a general buzz left over from Christmas and New Year downtime, it can be hard to start the new year with a head of steam.
But it's important to keep the enthusiasm levels high – and just like the best way to get the most out of a new gym membership (probably the most typical personal resolution) is to get the help of a personal trainer, so the best way to keep your business resolutions is to get the help from a trusted supplier.
IFP Group is this year celebrating 30 years of working alongside Kiwi businesses to help them grow and flourish, and meet all their packaging, storage and handling requirements. So here's our guide to 10 New Year business resolutions – and a few pointers to how we can help you achieve them.
1. Stay on top of trends
Whether this means getting the latest technology or looking at the latest innovations in your line of business, it's important in this rapidly changing world, to be ready to adapt and change. When it comes to packaging, storage and handling, IFP Group travels the globe in search of the latest products to help your sales and branding – and if we can't find it overseas, we're more than happy to make it ourselves here in New Zealand.
2. Set goals
The most important part of making resolutions is to set achievable goals and then measure your business's performance on route to those goals. Whether those goals are set around revenue, customer service or how your business operates, it's important to work from well-understood figures. If you think aspects of your business can change for the better in how you package, store and handle your products, contact us and we'll set out exactly the financial and logistical aspects surrounding your resolution.
3. Review SOPs
Just because you've worked one way for a while now doesn't mean you have to go on the same way. Especially if you are a growing company, how you store and handle your merchandise or produce will have probably changed since you first set up your SOPs – equally there's probably been a number of product developments you might not be aware of. IFP Group have 30 years' experience working across a wide range of industries in New Zealand and have an eye for developing innovative solutions to new business challenges.
4. Target growth and development
Staying still isn't an option. If you're looking to develop new products or target new customers with a different style of branding, make sure you work alongside experts in all aspects of design and manufacture. IFP Group specialises in customised, plastic injection-moulded products and has invested heavily over the years in the latest in robotics and high-tech, world-class systems to ensure that we can work with you to create the right product for your business.

5. Is there a different way to manage cashflow?
Cashflow can be the make or break for small and medium-sized businesses – especially during periods of growth. Our customers have managed to change the way they do business and reduced the number of their packaging suppliers by sourcing all their requirements through IFP Group. By choosing locally sourced or manufactured products they have reduced their need for warehousing space and created simpler, short-turnaround ordering processes which can be easier on their cashflow.
6. Review workplace safety
New Year is always a good time to review how your business does business, but often issues such as workplace safety get left off the list because they're not quite as urgent as turnover and revenue. How you store your products, the state of your warehouse or storerooms, your hazard signage and how you lift and transport your merchandise around are all vital parts of workplace safety – and IFP Group has plenty of solutions if you think you can improve.
7. Seek and ask for help
It's one of the toughest things in business – reaching out for advice. But often if you're a small or medium-sized business – whether you're new or have been operating for some time – you might find your suppliers know aspects of your business as well as you do. With 30 years behind us, IFP Group have the experience and expertise to help your business grow – and if you come and ask us how we can help, we'll certainly come up with a range of ideas which might make your business more efficient or more profitable.
8. Get the simple things right
It's easy to concentrate on the big picture – especially when it comes to resolutions. But rather than focusing on how to double revenue or develop a new hero product, your business might benefit from fixing the simple things first. For example, get your packaging perfect and your product might sing on the shelves; equally make sure your storage is handled easily and doesn't clutter up your workplace and your staff might well thank you for it.
9. Reach a new audience
Growth can come through developing a new product or range, or it can come through selling your existing products to a new audience. Often a good way to do this is to look at how your product is displayed and branded – and adapting your packaging is a good way to target a different set of consumers.
10. Communicate more
This is one of the most common business resolutions across all industries and all sized companies, and can involve discussions with employees, customers, suppliers, distributors and retailers. If you're at all interested in what IFP Group might be able to offer your company – or if you're an existing customer and wonder how we might do things differently, get in contact. We'd love to hear from you.
Contact IFP and we'll help you achieve your Business Resolutions
If you want any more information on how IFP Group can help your business regarding its packaging, storage and handling solutions, contact us on 09 6369193, call in to our Auckland office at 327A Neilson St, Penrose, email us at sales@ifpgroup.co.nz or use our online contact form.
Oops! We could not locate your form.
Connect with IFP Group on Facebook, Google+, LinkedIn, and Twitter.