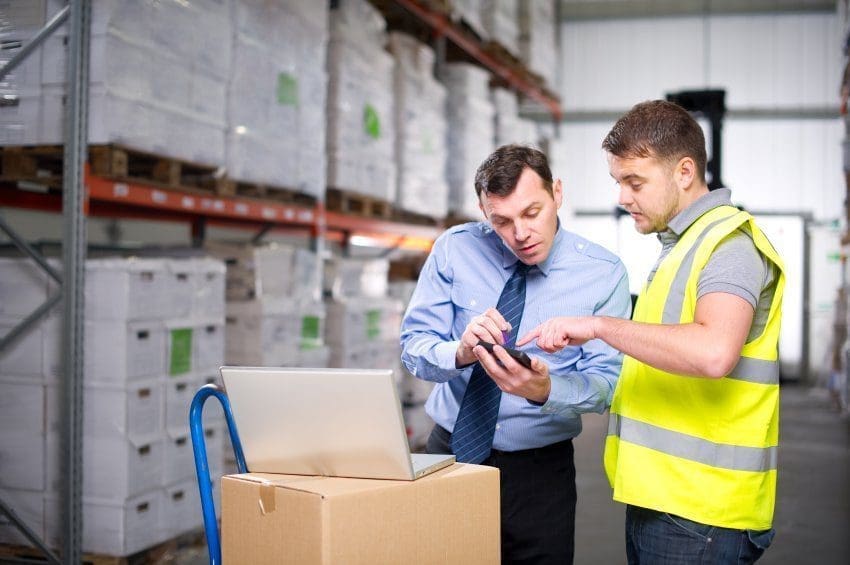 Understand the benefits of sourcing locally and abroad and get the best of both worlds. IFP Group is able to offer our customers the perfect combination of being a trusted local manufacturer and supplier as well as the confidence and range that comes from tapping in to a worldwide network of storage and handling experts.
So whether you're a small, growing Kiwi company or the New Zealand arm of a large multinational organisation, you can be sure that we'll be able to source and supply the products you need, when you need them.
So what are the benefits of sourcing locally versus from around the world? Here's our quick "home and away" guide to IFP Group's products:
Benefits of Sourcing Locally
1) Speed of Service
Products we source locally or manufacture ourselves won't have the long lead-in times which come with international freighting. Our Kiwi can-do attitude also means that we're flexible to your company's requirements and can work to your deadlines, not those of shipping companies or overseas suppliers.
2) Customisation and Development
If your company needs a solution to a site or industry-specific issue, we can work alongside you to develop and manufacture the ideal product for you needs. The to-ing and fro-ing inherent in any product development works best when the customer and supplier have instant access to each other and small test-runs of items can be trailed on site. Anything from detailed heat-moulding and choosing your ideal brand colour to the development of a new range of product packaging, storage and handling can be worked out face-to-face without the added headaches of timezone differences or lost-in-translation email chains.
3) Trustworthiness and Inside Knowledge
Of course we trust our global network of suppliers implicitly, but when it comes to your business and your profits, often New Zealand companies enjoy dealing with New Zealanders. For the past 30 years, IFP Group has made it our business to understand health and safety legislation, rules around food-grade, ethically sourced and recyclable plastics and the type of conditions which allow companies to flourish in New Zealand, so that we are ideally placed to help your business thrive.
4) Efficiency
The flexibility and speed which comes from using an NZ-sourced product means that your company doesn't have to stockpile or warehouse storage and handling products. This saves on space; time spent handling, storing and stock-taking; and also helps with cashflow – the three hallmarks of an efficient business.
Benefits of Sourcing Abroad
1) Reputation and Expertise
IFP Group has enjoyed a reputation of sourcing and supplying a wide range of high quality products from global contacts for more than a decade which means we've created a trusted network of long-term business trading partners who afford us excellent service. We hold a good reputation both with international manufacturers and our local customers.
2) Innovation
We constantly travel to international trade shows and fairs around the world to search for new innovative solutions and our network of suppliers and manufacturers know us well enough to contact us with new product development. That means that IFP Group's New Zealand customers have access to pioneering work in product storage and handling and we're able to promote new products to the New Zealand market.
3) Scale and Confidence
Although we have our own in-house design team, if the scale of a new product development requires it, then we're able to hand over its manufacture to an overseas supplier. This allows your business to have the best of both worlds: Kiwi knowledge and design alongside mass overseas production and manufacture. Knowing that the products which you use are also mass-produced should also give you the peace of mind that comes with knowing they are always going to be available.
4) Flexibility
IFP Group work alongside manufacturers and suppliers in the United States, Asia-Pacific and Europe and have regular shipments with trusted shipping companies as well as the flexibility and contacts to turn around international jobs as fast as possible. Because we also buy in substantial amounts and regularly, we are able to maintain good stock levels or source quick turnaround items to ensure the smooth running of your company isn't compromised.
Take advantage of the Benefits of Sourcing Locally and Abroad
No matter the size of your company – whether you are starting up, growing or are an established part of New Zealand's business scene – there are benefits from being able to source storage and handling products both home and away. IFP Group has the knowledge, history and expertise to work alongside your company to find, develop, manufacture and supply whatever products fit your needs – regardless of whether those products come from China, the UK, the US, Australia, or from our own workshops in Auckland. The important thing is to have the right product for the right job – no matter where in the world it comes from.
To find the perfect products to solve your storage and handling needs, contact IFP Group on 09 6369193, call in to our Auckland office at 327A Neilson St, Penrose, email us at sales@ifpgroup.co.nz or use our online contact form.
Oops! We could not locate your form.
Connect with IFP Group on Facebook, Google+, LinkedIn, and Twitter.