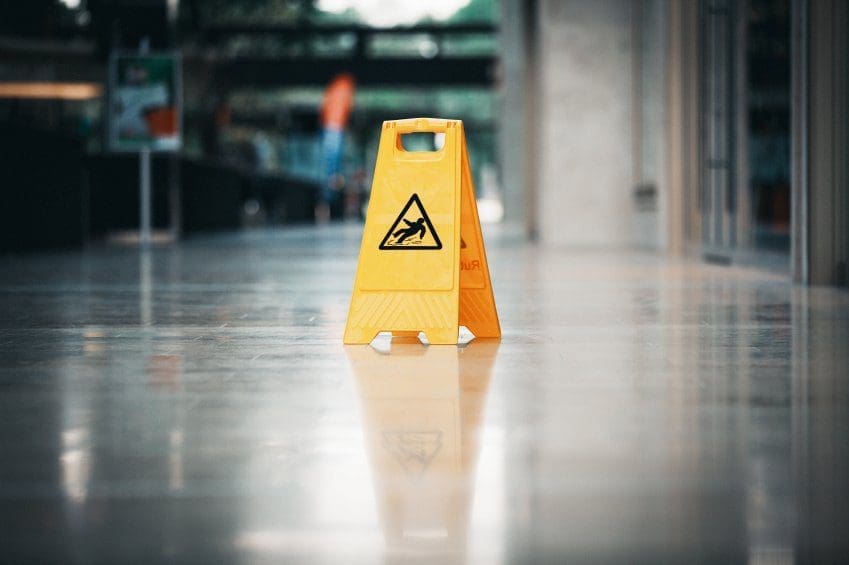 The Health and Safety at Work Act 2015 means that you will have to adapt your business to conform with the latest changes. New legislation which came into force in New Zealand on April 4 2016 has shaken up how businesses deal with health and safety concerns in the workplace. At IFP Group, we have found that our customers are right in the firing line when it comes to ensuring they conform to the new rules and regulations.
Health And Safety At Work Act 2015 Key Points:
The main changes to the law include:
• The introduction of the term "person conducting a business or undertaking" (PCBU), which encompasses any business from a sole-trader or self-employed person through to incorporated companies, government departments, local authorities and schools.
• PCBUs have the "primary duty of care" which means ensuring the health and safety of their own workers and those whose work is directly influenced or directed by the PCBU, and to make sure that no other people are put at risk by their business.
• A change of phrase from PCBUs having to take "all practicable steps" to the new "reasonably practicable" steps in ensuring health and safety "taking into account and weighing up all relevant matters".
• Specifically this includes providing and maintaining a safe workplace, systems, plant and structures – and also stresses the importance of "ensuring the safe use, handling and storage of plant, structures and substances".
• The high risk category – which includes food product manufacturing and aquaculture – also has specific rules surrounding the election of health and safety representatives and the creation of in-house health and safety committees.
We will help you conform to the latest Health And Safety At Work Act requirements:
Our range of products will assist your business in conforming to the latest Health And Safety At Work Act requirements. For more information, get in touch with our team by using our contact form or use the chat in the bottom corner of your screen.
Safe storage of liquids: Our range of fuel cans, jerry cans, pails and tubs are not only important for you own manufactured products, but also for the safe storage of incidental materials your might use in your business. For example, your business has a duty of care for workers who use company vehicles and you might want to ensure each vehicle is equipped with a full spare petrol can for use on long journeys.
Signage: We can source all your requirements for industrial signage from general no smoking, warning and emergency exit signs to more specific, custom-created products.
Cleaning products: From industrial brushware to industrial warehousing products such as non-slip safety mats, steps, security mirrors and barriers, we can be your one-stop shop to ensure you have all your bases covered when it comes to supplying a safe work environment for your employees and those visiting you workplace.
Efficient and safe warehousing: Safe warehousing goes hand-in-hand with efficient storage which is why we supply packaging and labelling products so you know exactly what you have and where it is stored, and why we supply nesting and stacking crates so you can be sure your storage facility works as efficiently as possible.
Safe handling equipment: By having a range of sizes for all our crates, bins, pails and tubs you can trust your storage solutions are suitable for the purpose your business requires. This means you don't have to worry about breakages and spills, and you can monitor the amount of heavy lifting required from your workers. We also stock hard-wearing and sturdy skates purpose-designed for moving large weights and stacks of specific crates and bins.
Customised safety: If your business has site or product-related health and safety requirements we are able to work alongside you to custom-design and create whatever packaging, handling or storage products you require. This can range from incorporating signage in a custom-moulded container through to designing a new range of product entirely.
How your business responds to the new Health And Safety At Work Act is vital to the longevity of your company – the act also includes punishments including court orders and three new tiers of offence each with heavier penalties than the previous legislation.
Reckless conduct can bring fines of up to $3 million (or $600,000 and/or five years prison for individuals).
Failure to comply with a duty with exposure to risk can bring fines up to $1.5 million (or $300,000 for individuals).
Failure to comply with a duty with no exposure to risk can bring fines up to $500,000 (or $100,000 for individuals).
For more information regarding how you can conform to the latest Health And Safety At Work Act, visit the New Zealand Legislation website for the full Health and Safety at Work Act 2015. Get in touch with our team to learn more about how our products can help your business meet the new Health and Safety at Work Act 2015 requirements.
Contact IFP Group for more information
All businesses need to conform to the new Health And Safety At Work Act 2015. For more information on our health and safety related products or to custom-create products which you can trust will conform to the new health and safety at Work Act, contact IFP Group on 09 6369193, call in to our Auckland office at 327A Neilson St, Penrose, or email us at sales@ifpgroup.co.nz or via the website.
Oops! We could not locate your form.
Connect with IFP Group on Facebook, LinkedIn, Google+, and Twitter.