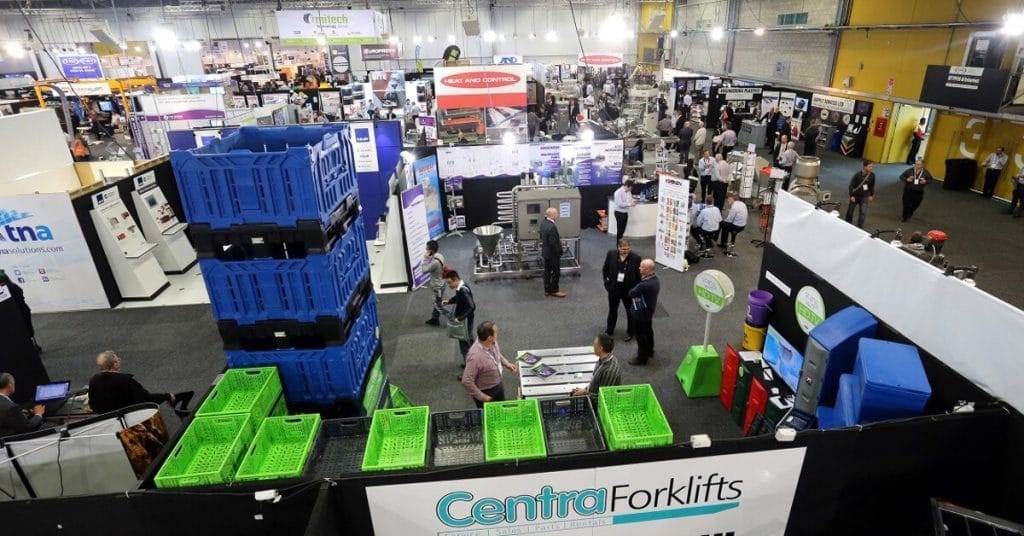 It may seem as if it's still early in the year, but IFP Group is already gearing up for two large Auckland trade shows that take place in New Zealand this year. IFP Group will be at the Fine Food New Zealand and Foodtech Packtech trade shows at the ASB Showgrounds. Read our top 10 reasons to visit IFP Group at the 2016 Auckland Trade Shows.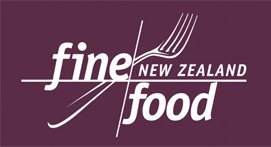 Fine Food New Zealand, which takes place at ASB Showgrounds in Auckland from June 26-28, is billed as the country's premiere retail, food service and hospitality biennial trade exhibition – and featured 242 local and international exhibitors and more than 6400 visitors (who spent more than $8.4 million) when it was last held in 2014.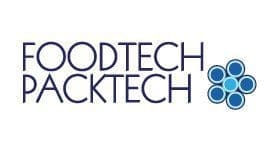 Foodtech Packtech also takes place at ASB Showgrounds from October 11-13 and is New Zealand's largest food manufacturing, packaging and processing technology Auckland trade show. Having run for the past 20 years, Foodtech Packtech is run alongside the Materials Handling and Logistics Expo and is due to attract more than 250 local and international exhibitors as well as more than 4500 visitors.
Both Auckland Trade Shows are a must for any business which operates within New Zealand's $24 billion food and beverage exports industry and IFP Group is already well underway with plans to show off our innovative, versatile and Kiwi-owned and operated company.
10 Reasons To Visit IFP Group At Our Auckland Trade Shows
So while we organise our stands and get prepared to meet, greet and get down to business with the thousands of you who will flow through ASB Showgrounds twice this year, here are 10 good reasons why you should stop by the IFP Group exhibition and learn what we have to offer.
1. Trade Shows are Great for Showcasing Products:
We will be showcasing our existing range of solutions to issues such as food safety, food security, packaging and logistics including our food grade stack 'n' nest crates, jugs, pouring buckets, shovels, fish bins etc along with our new product lines which will include pails and tubs used in packaging of product.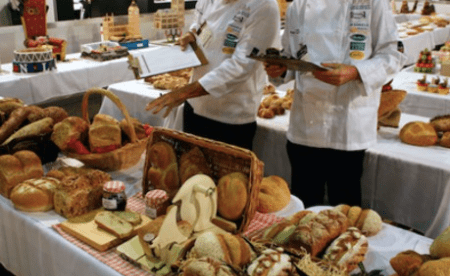 2. Size is everything:
Meet our team of experts and you'll realise that IFP Group offers the best of both world's to businesses operating in the New Zealand food industry. "We are big enough to be able to provide outstanding service, quality product and fast turnaround times to large food manufactures," IFP's business development expert Teresa Fuller says. "And we've already got some big names on board. But we are also small enough to give personalised service and work through solutions with each individual company – and that personalised service is something that's still absolutely crucial to how we operate."
3. Let us know how you operate:
Whether you're an existing customer or are just interested in our product lines, let us know what your business does and how you operate. IFP Group has more than 30 years' experience in the industry and we can usually find solutions to help streamline and find efficiencies in your packaging, warehousing and logistics.
4. Let us find a solution:
If you have a specific issue or are developing a new product or line, Auckland trade shows are the perfect opportunity to talk through your needs and provide us the chance to find a solution from within our existing inventory.
5. Learn our versatility:
Because IFP Group prides itself on customer service, we can tailor how we do business to suit your company's needs. For example, we don't have huge minimum orders so we can service small start-ups as well as large operations, and we have fast turnaround times for international orders and our own warehousing facilities in New Zealand so you don't have to rely on your own storage and logistics.
6. Learn about our customised solutions:
Because IFP Group custom-moulds its own range of storage and handling products, find the time at the Auckland trade shows to talk though how we can customize existing products to suit your business (for example by printing logos or specifying colours on shopping baskets or wooden crates) or custom-design bespoke items to help your business stand out from the crowd.
7. Talk to a True Kiwi Company:
We're proud of being 100% Kiwi owned and operated and, although both Auckland trade shows will feature international as well as New Zealand companies, we know we can offer a service and range of products to match anything from around the world.
8. Mix networking with sales:
Even if you're an existing customer, touch base with our team at the Auckland trade shows and talk through how we're doing business. It's always a great time to spend a bit of time to see how our relationship can grow to adapt to changing conditions within the food industry.
9. Learn new developments in the industry and how we work:
Because we are always introducing new technology to our manufacturing division, growing our international network of suppliers and adding new products to our catalogue, it's easy to lose track of what we have to offer. Drop by and see if there's something fresh which can help streamline your business. Plus the Foodtech Packtech show has three days of seminars led by industry and regulatory experts so it's the ideal place to keep on top of latest developments.
10. Make the most of promotions and special offers:
We always mark our appearance at the Foodtech Packtech show with promotions and special offers. We're working on them right now, so you'll have to turn up to see what's on offer.
Get in touch if you want to talk to us today!
If you can't wait until the June and October Auckland trade shows to talk to us or you want more information on our products and service contact IFP Group on 09 6369193, call in to our Auckland office at 327A Neilson St, Penrose, or email us at sales@ifpgroup.co.nz or via the website.
Connect with IFP Group on Facebook, LinkedIn, Google+, and Twitter.
Oops! We could not locate your form.