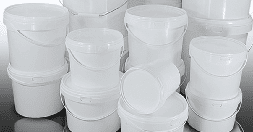 For clear, white or amber food grade buckets, IFP have a huge selection. Ideal for honey, hemp oil, nut butters, yoghurt and many other food products.
The right food grade pails can ensure that the high levels of quality needed for your food inventory, in storage and transportation, are consistently maintained.
An important part of the food industry is safe food storage.
This is a requirement across various sectors of the industry including commercial kitchens, wholesale or artisanal food manufacturers and suppliers.
In the transporting of fresh produce and cooking bases. The right quality of food pails ensure that all ingredients make their way to their destination in pristine condition.
You need a plastic pail with lid that prevents any leakage, contamination and damage. For this, our quality tamper evident food grade service pail is your best bet.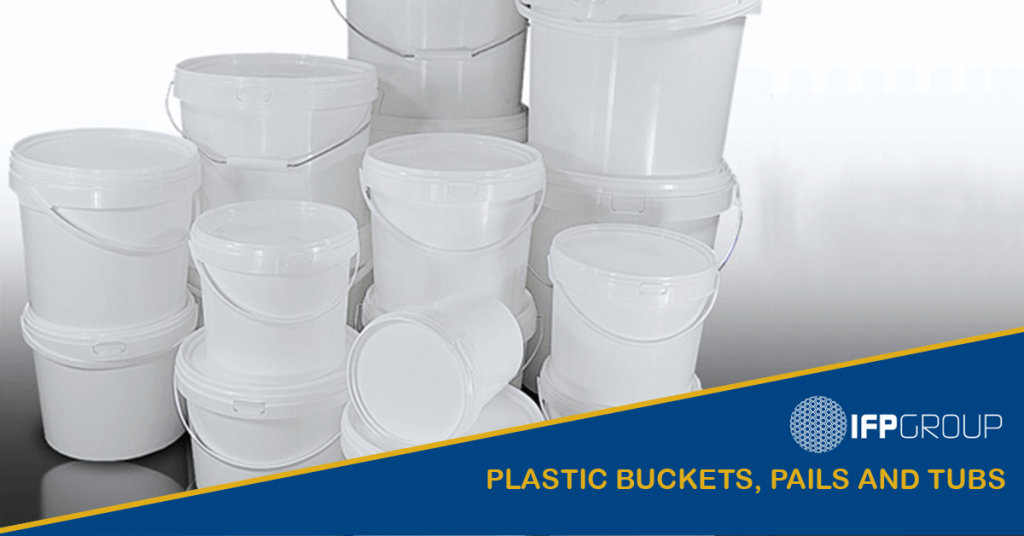 What to look for in food grade buckets
If you are a business, big or small, on the lookout for plastic pails in NZ for food storage, packaging or transportation needs, you should be aware of the basic features you need from your food pails:
The pails have to be certified food grade from the relevant authorities
The pails must be tamper evident, tamper-proof, and leak-proof
The seal should be air-tight to prevent cross-contamination and leakage of any sort
They should be available in a range of sizes, with or without handles, options for coloured pails & lids
If you need to prevent light from passing through the pails, you can choose from white or other light blocking colours. This prevents light from passing through the buckets, which can affect the food inside. This is particularly essential for food that requires long term storage.
Can your supplier offer an in-mould labelling service? This is where the manufacturer can print on the pails as they are moulded. This saves you time and money instead of having to do this separately.
Here at IFP, our food grade pails meet all these criteria, and more.
Benefits of investing in a good food grade buckets
Besides the commercial benefits of investing in a good food-grade pail, there are several other practical benefits that you can look forward to as well:
A range of sizes allows you economy of space in storage as well as transportation of food.
As they are manufactured from 100% virgin food grade PP, these pails can be used for a range of food products and ingredients, making them a one-stop solution for your needs. From hemp oil to honey, popcorn to candyfloss, our pails are perfect for the job.
Being of high-quality plastic, you are assured of purity that does not alter the products that are stored in them.
The food pails ensure no migration from inks or labelling
Why use IFP food pails?
Our pails tick all the right boxes when it comes to quality. You know your food products are safe when stored in our pails.
Wide variety of sizes and options
From small clear 250ml pails to 20l white pails, IFP have the solution for your food storage problem.
Round, square, clear, coloured, white or opaque, there is a huge selection.
The larger tubs have handles, and all are tamper-proof and come with pull tabs.
Honey storage in amber pails
Our amber pails are tinted and semi-transparent. They are available in one or two litre capacities. These are commonly used by honey distributors and manufacturers.
As well as being an attractive amber colour commonly used in the honey industry, the lid seal on our pails ensure there is no product creep. Your honey stays in the pail.
Because there is no product seepage, this makes the pails perfect for coconut oil packaging, nut butters and hemp oil. There's no messy spillage or waste.
In-house label printing on pails (IML)
IFP also offer in mould labelling. You create your own label, and we print it on the pail as part of the moulding process. This saves having to contract in a label printer and adhering the labels yourself.
What can our Food grade buckets be used for?
Our range meets the standard for food grade exporting. This is vital for our food export industry, particularly for those sending food in plastic pails from NZ to the Asian market.
Honey, hemp oil and other liquid storage
Our lids have a great seal, so there's no product creep and seep.
Popcorn, candyfloss and other dry food storage
Because the lids have such a great seal, the containers remain completely airtight.
This makes them ideal for any products that need to remain crisp and fresh. Candyfloss doesn't dissolve and popcorn doesn't go soggy.
Use IFP, a trusted supplier of food grade pails
Making the right choice of plastic products for your food supplies is essentially about working with a trusted name in the business.
Each kind of plastic has a different effect on different kinds of food and therefore it is essential to understand requirements and make a choice based on that.
Strict attention to detail is an essential. Once this is done, you can be assured that the durable product you have chosen will work economically in the long run.
Business is based on consistency and these food grade pails are your best starting point.
You can also visit our office and Showroom in Penrose if you would like a demo of our products.
Feel free to also use our customer support chat service in the bottom right corner of your screen.
Follow us on Facebook and Google My Business for our latest products and NZ Manufacturing updates.
Also read about How IFP Group Can Meet Your Practical and Budget Requirements.
Oops! We could not locate your form.