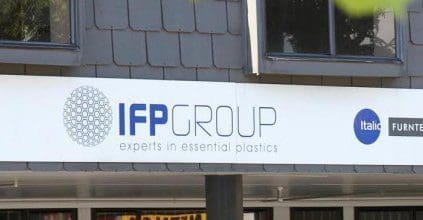 Storage and Handling Solutions. To keep your business ahead of the competition it's important to ensure that you excel at both big picture strategies and the careful detail of day-to-day trading.
IFG Group's range of packaging, containers, storage and handling solutions are designed to take the headaches out of all your storage, safety and transport challenges – and our personal and expert service means that whatever issue you need to solve, we are sure to be able to come up with a solution which suits.
So, as inspiration for what you can achieve when you've got IFP Group on your side, here are six examples of companies who came to us to ensure they kept on the move.
1) The growing food manufacturing and logistics business
When one of our customers approached us to say that they were moving from a rent-return plan to owning their own transportation crates it was clear they needed a dedicated account plan to ensure they got exactly what they required. Their main issues involved needing a specific sized crate to fit their existing conveyor system, a variety of styles for different products as well as having their company logo stamped into the crates to minimise on loss. Their deadline for the changeover was urgent but after they were shown a number of samples and the custom-design had been finalised, the entire changeover process was carried out in six weeks.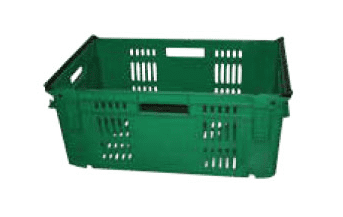 2) The young New Zealand business
When a company manufacturing yogurt in New Zealand approached us to tailor-make packaging for them they had a list of demands which would be familiar to many fresh Kiwi enterprises: custom-moulded containers to help them stand out from the crowd, trusted food-grade materials, a variety of sizes, tamper-evident packaging, and, most importantly, a supplier who could manufacture locally so they could adapt to changing requirements and ensure fast responses to orders. Because IFP Group has a global network of suppliers but also manufactures in New Zealand, we were able to reduce the company's reliance on importing storage and container products giving them shorter delivery times and reducing their warehousing needs.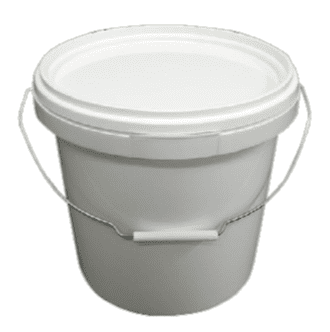 3) The established business in need of better service
We're often contacted by companies who've been in long-standing relationships with a number of suppliers for their storage, containers and handling needs but who want a single point of contact and more personal service. One company who approached us initially tested the waters by using a range of pails ranging from 1.1litres to 20litres and were happy when we were able to source the same quality product they had previously used – but for a better price. The relationship has now grown so that we are their only vendor for storage and handling and we've been able to work with them to develop new smaller 250ml and 500ml products and adapt products according to usage. And because we're local, the customer is even able to drop in to the showroom to pick up a desperately needed product, or we've even been known to drop them off on our way in to work!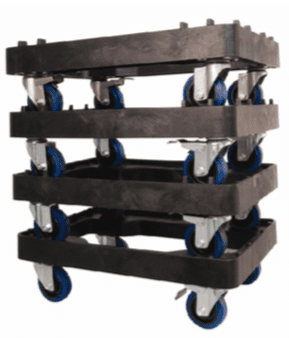 4) The surprise solution
Just because your company has always operated in a certain manner, doesn't mean that your standard operating procedures can't be improved. When managers from a well-known sushi brand saw our Enviro Skates at a trade show, they realised they were an ideal way to improve efficiency and help health and safety standards in their warehouse. Because the Enviro Skate isn't designed for a single-use crate, they are adaptable for multiple uses and because they are less expensive and lighter than steel-framed products with galvanised dolleys, they are more cost-effective and easier to stack and handle – while still capable of carrying the same working loads.
5) The instant success
The Enviro Skates also appealed to a kiwifruit packing house in Te Puke who needed a fast turnaround solution to having to transport produce around without having employees continually lifting heavy loads. Because they were already in their busiest part of their season, timing was all important and they contacted IFP Group via email. We were able to get the Enviro Skates out to them to trial and they were an instant success with the packing house managers telling us they were one of the best products they had come across in a long time and immediately placing an order for more.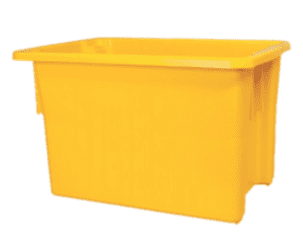 6) The lateral-thinking company
As well as the more typical warehousing, manufacturing and distribution companies, IFP Group is continually working with all types of businesses to find storage and handling solutions to more specific issues. When it comes to handling lightweight materials, many of our crates and pails are ideal because they don't rust or deteriorate – for example we have worked with plant nurseries to supply crates in which they can grow seedlings because their size, low height and ability to let water through provide ideal growing conditions.
If you want are setting up in business or you want to change the way you do business, get in contact. We'll go through what type of industry you're in, what storage needs you have, whether you need food-grade options, and what sizes you require. Then we'll be able to show or email you examples of our range of internationally sourced or locally manufactured products, to make sure your business runs smoothly.
Contact IFP For Your Storage and Handling Solutions
Contact IFP Group on 09 6369193, call in to our Auckland office at 327A Neilson St, Penrose, email us at sales@ifpgroup.co.nz or via the website. We'll provide you with you with the best storage and handling solutions for your business.
Oops! We could not locate your form.
Connect with IFP Group on Facebook, Google+, LinkedIn, and Twitter.