Louvered Panel LP1 300 x 600
$38.50 excl. GST
• Measures 600m (H) x 300mm (W)
• Can be mounted directly on to walls to create storage space
• Compatible with size 2, 3z, 4, 5 and 6 Lamson bins
• Manufactured from 1.6mm steel with grey powder coating
• Made in NZ
In Stock | Dispatch in 1-2 days
Short on space? Use these cleverly-designed louvred panels to transform the walls of your workshop, factory or warehouse into storage areas. Manufactured from powder-coated 1.6mm steel, the panels can be mounted directly onto any wall or fixed structure and can be placed side-by-side to create large areas of panelling. Simply slot the Lamson storage bins (sold separately) into the panels and fill with small parts and equipment. The LP3 is 300mm wide x 600mm high and fits size 2, 3z, 4, 5 and 6 Lamson bins.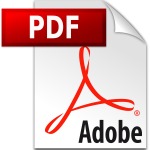 Bin-Louvred-Panel-Matrix.pdf
Only logged in customers who have purchased this product may leave a review.