Lock and Save Crate 780 Litre
• 780L capacity
• Patented lock and unlocking pallet
• Up to 50% saving in back loading freight
• Operating temperature range from -30c to +50c
• Thorough construction
• Food contact safe
Dimensions
1165 × 1165 × 780 mm
Material
Polypropylene (100% Recyclable)
MOQ
Custom colours available (MOQ applies)
Made from high quality food-grade plastics and both fast and easy to assemble, the Lock & Save Produce Bin® is a tough, light-weight storage bin using a patented Lock and Unlock system.
Producers can safely combine a nesting bin and pallet for food storage, capable of stacking up to ten bins high. Our patented Unlock system separates the nesting bin and pallet for maximised storage capability, providing a stacking height of 26 nesting bins and 38 pallets for our large 780L Nesting Bins.
The Lock & Save Produce Bin's® patented corrugated nesting design and chamfered venting holes significantly lessens food bruising and improves hygiene standards by reducing exposure to bacteria and fungal growths.
Our unique Lock and Unlock technology also maximises workforce efficiencies and employee safety, utilising unique patented locking mechanism that requires one person operation when connecting and disconnecting the nesting bin from the pallet.
Importantly, our bins are compatible with existing plastic food bins in the market. The Lock & Save Produce Bin ® is available as a 2-Way bin in a Large 780L capacity, with vented nesting bins for fresh produce storage and transport, as well as non-vented nesting bins for meat and poultry producers.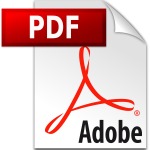 Lock and Save 780 Litre Crate.pdf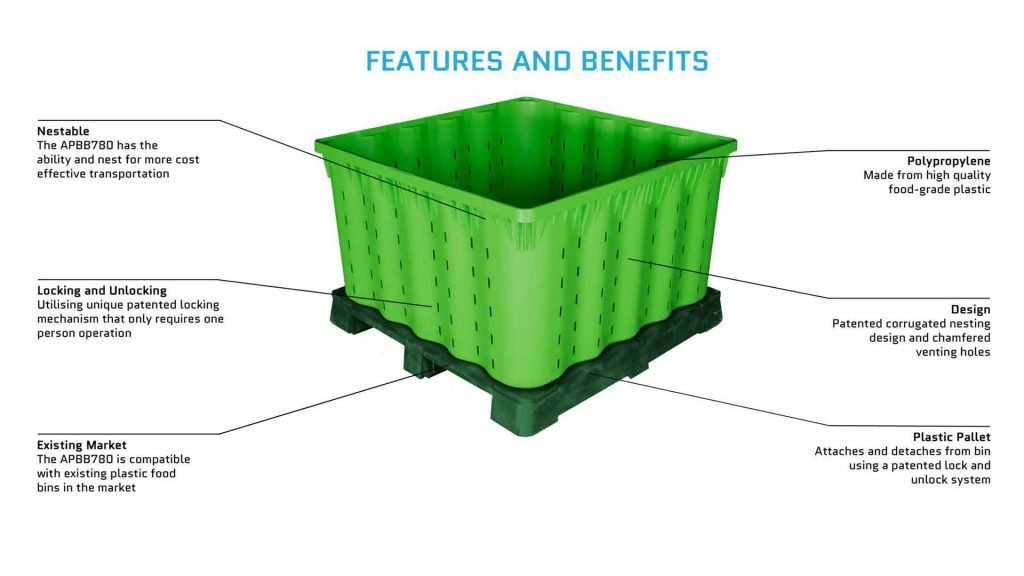 Only logged in customers who have purchased this product may leave a review.