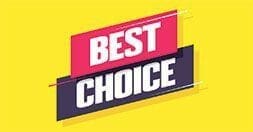 Food safe storage containers supplier. We are agile enough to do small batch runs yet have the capacity to produce bulk quantities for economies of scale.
Since 1986, IFP Group has been the plastic injection moulding specialist that the food processing industry has turned to.
Our products are of excellent quality, the turnaround times are fast, and you know that our products are 100% food-safe.
We are always on the lookout for what our customers might need next.
Whether it's a more cost effective or a new product that is a better option for manufacturers.
IFP Group specialises in the food and catering industry.
1.     Size matters.
When you're a boutique food producer, you need small runs of your packaging. Having thousands of plastic containers when you only need 100 honey jars is a waste of space and your resources. But then a large food manufacturer might need 3,000 containers on Wednesday.
We can manage both. Not only is our machinery adaptable enough to do small runs if needed, but we offer cost efficiencies for large runs too.
2.     Timely supply of your stock items.
Here at IFP, we hold certain items in stock. This means if you suddenly realise the person who should have ordered your peanut butter containers didn't and you're down to the last ten, there's no need to panic. A quick call to IFP and your replacement stock can be on the next courier.
While not everything is in stock, there are sufficient styles and colours that most things can be despatched quickly, so no disruptions in your supply chain.
Even for their custom injection moulded plastics, the turnaround can be quick- just ask us.
3.     Economies of scale means savings for you.
Because we do large runs of our plastic containers, there are tremendous economies of scale that small manufacturers can't compete with. If you're buying our stock sizes or doing a large custom run, you'll get the full benefits of our cost-effective manufacturing process.
4.     Local supplier of food safe storage containers.
There are benefits to having a local supplier. Not only is shipping time minimal, but you know the quality is consistent – and if for some reason there's a problem, it's simple to send them back to us.
If you've ever ordered a size medium top from an online store and then can't even fit your hand in there, you know that measurements make a difference. We use standard measurements, deliver exactly what we say we will, and there's no hesitation trying to understand if our 5L container is truly what it says it is.
We can send out samples, or you can pop into our Auckland showroom and see our range. See it, hold it, make sure it is exactly what you need. There's no surprises.
5.     Food quality guaranteed for food safe storage containers.
Recently, we have been awarded a HACCP certification. It basically means that there are stringent quality controls around how the food grade plastics are created, stored, packaged and freighted. What this means for you is that you know the product you get is 100% food safe, with no risk of poor handling at any stage of process. It's a 100% guarantee that you get safe, top quality plastics.
6.     A huge range to suit what you need.
From small containers suitable for supplements or product samples, through to large containers for commercial kitchens and bulk food supply, we have almost anything you need. Clear, white or amber coloured pails are ideal for honey, hemp oil, peanut butter or jam. Or, if you're creating products and need food-safe bulk storage, our colour coded wheelie bins with matching plastic shovels make it easy to store, move and dispense heavy and bulky ingredients.
7.     Future proofing for food safe storage containers.
At IFP, we listen to our customers. It's resulted in creation of some products that have proved effective for a wide range of food producers and packagers. From water-and-airtight food containers that keep popcorn and candyfloss as crisp as the day they were packaged, to innovative lidded containers that stop oils creeping out from under the lid.
We are always working with our customers so that we're not just providing the status quo, but making packaging better and creating innovative solutions.
8.     A local business who cares about you.
You know you're supporting a NZ made product. We care about our customers, we care about the end product we are creating, and we care about our environment. When you buy from IFP Group, you're buying the best quality product and a local business.
Enquire now to find out more.
For further information about our products, get in touch with IFP Group.
Use our online contact form below or call our office on 09 636 9193.
You can also visit our office and Showroom in Penrose if you would like a demo of our products.
Feel free to also use our customer support chat service in the bottom right corner of your screen.
Follow us on Facebook and Google My Business for our latest products and NZ Manufacturing updates.
Also read about How IFP Group Can Meet Your Practical and Budget Requirements.
Oops! We could not locate your form.