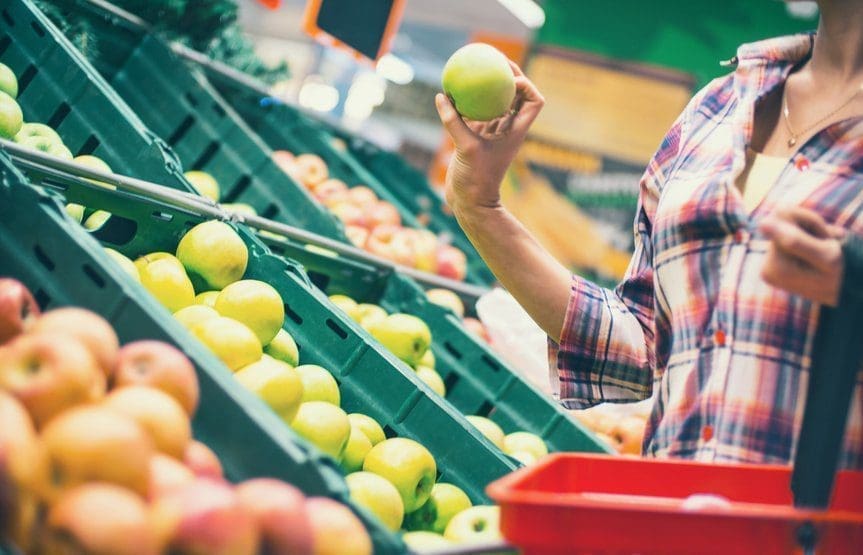 Bespoke and branded storage, handling and packing products are a vital ingredient in helping your business run smoothly and efficiently while also showing a high level of professionalism. IFP Group can work alongside you to develop and deliver customised storage solutions and moulded products that will reinforce your brand in even the most competitive environments.
We will target industry-specific customised storage solutions to help your products look their best, store and travel safely, and make a real impact on you customers. So here's our 10-stage plan to working with IFP Group to develop your own customised storage solutions.

1. Reassess your business:
You probably know your business like the back of your hand – your range of products, how and where they're stored, how you handle and merchandise them. But it's worth taking another look to see for yourself what can be customised to help reinforce your brand, streamline your work practices, and make the most of the space you have available.
2. Identify goals:
Why do you want to create customised storage solutions? If it's to reinforce your brand you might look to get your company logo printed on items such as bins, crates, pails and buckets; if it's to develop the business you might look at redesigning existing packaging to make it stand out from the crowd or even look to create a new entire line with new packaging and storage needs; if it's to help streamline your business you might look to customise storage to make better use of you warehousing or handling systems.
3. Talk to us:
Once you know where you're looking to add value to your business and you understand your goals – talk to our team at IFP Group. We've had years of experience creating the right fit for thousands of businesses throughout New Zealand and know a few tricks of the trade. Bring your project or idea to us by talking to us via Live Chat in the corner of your screen or use our online contact form, call us on +64 9 636 9193 or pop into the Auckland showroom at 327A Neilson Street, Penrose.
4. Choose your level of customisation:
We have a good range of items which are able to be customised – for example you can choose your own colour or branding. Alternatively, you can choose to start from scratch and have an entirely new packaging or storage product created to suit your needs.
5. The fine details:
After your initial talk with IFP Group, you should have a good idea about what's going to work for your business. Now you need to get to grips with specific measurements – we'll work with you to ensure that sizes, colours (especially when it comes to branding), materials of your customised storage solutions are suitable for your customised product's use. For example, we can provide anything from hard-wearing materials for outdoor use to tamper-evident packaging made of food-grade materials.
6. Arrange a site visit:
If necessary, we can visit your business to ensure that we've got every angle covered and to talk to all the people involved in making the purchase and using the products. It's amazing how often a site visit will uncover a solution which none of us have thought about up until this point. Plus, we have a wide range of products in our catalogue and, as plenty of our customers have discovered, understanding some of their alternative uses and how they might be able to provide a specific solution to your challenge.
7. Developing a prototype:
Different levels of customisation might require different levels of design. We will assess the project, provide a quote and work alongside you to ensure the design is appropriate. If necessary, we can then create a prototype which can undergo testing before we run out a large order.
8. Check you've got what you wanted:
It's absolutely vital that branding, colours, measurements and functionality are all signed off – which means that testing any prototypes or samples carried out carefully and thoroughly. We are happy to go backwards and forwards as often as you require to make sure that your product exactly fits your requirements.
9. Complete your order:
Once you're happy with the level of customisation and its level of functionality, you can place your full order. Once this is done, we can start the machine tooling process. Then develop and manufacture your product ready for delivery to market. Having the machine tooling completed means that you are then able to trust you'll have ongoing access to your customised product.
10. Feedback and analysis:
Introducing customised storage solutions to how you store, handle and package your products gives you the opportunity to test how they work practically. Talk to your staff, clients and customers and seek their feedback – there may well be ways to further customise aspects of your business which arise out of a successful project working alongside IFP Group.
Contact Us For More Details about Customised Storage Solutions
If you think your business could benefit from our design and development team's know-how, or if you have an idea for a storage, handling or packaging product which could help your business become more efficient or stand out from the crowd, contact IFP Group on 09 6369193, call in to our Auckland office at 327A Neilson St, Penrose, email us at sales@ifpgroup.co.nz or via the website.
Stay up to date with our latest news by following our Facebook, Google+, LinkedIn, and Twitter pages.